Are You A Medical Professional?
Give your patients Peace Of Mind And Independence in their own home
VitalCALL, New Zealand's personal alarm system, is ideal for referring to your patients who want to live full, independent, and active lives, but would benefit by knowing that if assistance is needed, it is only the press of a button away.
Who can you refer VitalCALL to?
Over the past four decades VitalCALL PERS (Personal Emergency Response System) have assisted hundreds of thousands of New Zealanders including:
Seniors living independently in their own homes
Patients recently discharged from hospital or care
Carers needing some respite and support
Sufferers of chronic or worsening conditions
People living with a disability
And people who simply want peace of mind that help is at hand should they need it.
Catering for individual needs
We also offer emergency alert devices with added features that meet special patient needs – and help users manage chronic or complex health conditions. See the range of personal alarm equipment we offer.
Find out how VitalCALL emergency alarm service supports your patients or contact us to find out about our healthcare professionals referral scheme.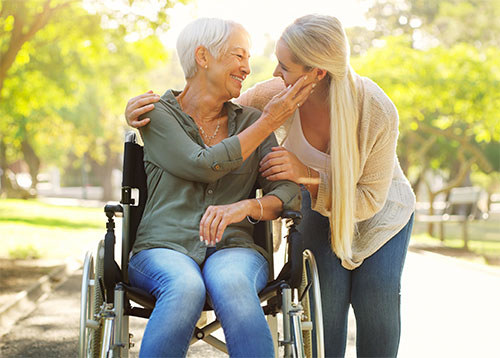 Help with Patient falls
Healthcare professionals often recommend VitalCALL after patients experience a fall, or health incident. VitalCALL offers your patients reassurance and assistance should any health incident occur at home.
Slips and falls in the home are hazardous for anyone, but they can be life-threatening for older people. Every year, 1 in 3 people over 65 injure themselves in a fall. This is alarming enough however, this rises to 1 in 2 for people aged 80 and over. An investigation revealed that of the 65-plus age group interviewed 193,954 had injuries from falling. ¹
A simple way to help people cope with the risk of falls-related injuries at home is to use VitalCALL Pearl Standard or Pearl Advanced Pendant. VitalCALL enables people who have been injured, fallen, or become ill in their own homes to call for help by simply pressing the pendant button. The Pearl Advanced Pendant offers extra protection where it may pick up a significant fall and subsequent impact.
Read more about the VitalCALL Pearl Standard Pendant.
We recommend that elderly patients speak to their local doctor or therapist about preventing falls at home. Here you'll find valuable information to help them stay safe:
Is your patient eligible for funding?
If your patient has a clinically assessed need, they could be eligible to receive VitalCALL free of charge to remain safe and independent in their own home.
For funding information visit our funding page.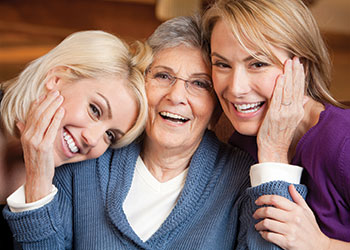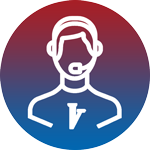 Need help? Give us a call!
We can help You Choose the Right

or
Refer a Patient
"*" indicates required fields
Request a Referral Brochure
"*" indicates required fields
Group Information Session
"*" indicates required fields