Are you Buying on behalf of an aged care or
independEnt living organisation?
VitalCALL for retirement villages and Independent Living Organisations
VitalCALL is New Zealand's provider of 24 hours a day, 7-days a week PERS (Personal Emergency Response System), providing a total personal monitoring solution.
At VitalCALL we understand how important it is for your residents to be independent and confident in their homes. Villages will enable residents the security of quick voice contact with our emergency response centre.
Increase your organisations efficiency
The VitalCALL personal monitoring solution assists your organisation in increasing its efficiency:
Maintaining and servicing all equipment (excluding intentional damage)
Reporting of residents activations, enabling care providers to review the residents care to ensure that the most appropriate care level is being delivered
Free up your care staff from responding to false activations
Reducing the need for extra staff during weekend and night shifts as the VitalCALL Response Centre operates 24/7/365
Reducing the WHS (Workplace Health & Safety) risk of lone staff being onsite at the village
Our Process
Emergency monitoring and nurse call system
If you have a caretaker or nurse call system, VitalCALL can provide you with a monitoring and response service only, should an alarm be activated.
How does emergency monitoring only work?
Once a resident's emergency pendant is pressed, VitalCALL's response centre will receive the alarm and call the residents landline telephone or mobile phone.
If contact is made with the resident, We will:
Ascertain the situation and obtain any information possible
Dispatch help if needed
If no contact is made with the resident, we will:
Call an Ambulance
Advise village management
Notify the resident's emergency contacts
What'S INCLUDED IN YOUR VITALCALL SOLUTION
Competitive rates on fully serviced personal emergency alert systems
By switching to our total solution, you'll receive a competitive monitoring rate, with a single monthly bill covering:
All personal emergency alarm system equipment
All equipment maintenance, including battery testing & replacement
One personal response unit per independent living unit
A simple and effective service delivered to you
Installation, monitoring and training of our systems
24-hour, 365-day emergency response service
Activation pendants in common areas (optional)
Dispatch of emergency response
Free ambulance call out from your property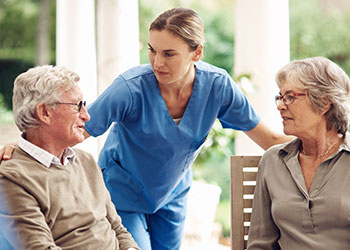 Waterproof emergency pendants & voice contact
Our emergency pendants are either water resistant or waterproof, so your residents can activate their pendants when they're in the shower or bath – two of the most common places that falls occur.
Training for your residents and staff
We provide training to both your residents and staff to ensure everyone feels safe, comfortable, and confident with their new system.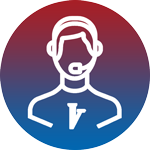 Need help? Give us a call!
We can help You Choose the Right

or
Talk to a village specialist
"*" indicates required fields