Are you buying for yourself, family
or a loved one?
HELP YOUR LOVED ONES MAINTAIN THEIR SAFETY AND INDEPENDENCE
The benefit of having a VitalCALL personal alert device is that it is monitored by highly skilled response operators that will respond to your call within 2 minutes* of being alerted and arrange emergency assistance quickly.
Don't wait for a fall or a scare to get your loved one the assistance they need.
Our 24/7/365 response centre is committed to ensuring your family member remains safe and independent in the comfort of their own home.
Why buy VitalCALL?
Monitored by highly skilled operators
Up to 2-minute response time*
Operates 24 hours a day, 365 days a year
Trustworthy, experienced, and credible
Waterproof, wear it in the shower or bath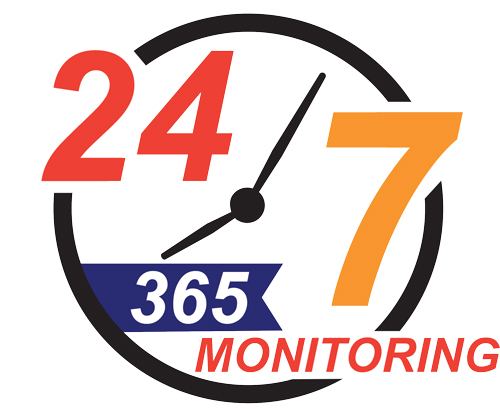 VitalCall vs. Non-monitored systems
VitalCALL is a monitored service that provides peace of mind compared to a non-monitored service. This is particularly important when dealing with the well-being of your loved ones. Many customers choose VitalCALL after trying a non-monitored service and not being satisfied with the peace of mind they get. With VitalCALL users and families have the reassurance that help is truly only a press of a button away.
What are the benefits of VitalCALL in a real life situation?
Betty Smith is 95 and lives alone at home. She wakes up from her afternoon nap to get some water, but has a fall in the kitchen, at 3:50pm. She tries, but she can't get up.
If Betty had a non-monitored product, this would be the most likely scenario:
Press
Betty presses her emergency pendant
First Call
Unit calls the first contact – no answer, her son Mark is in a meeting and his phone is on silent
Second Call
Unit calls the second contact – no answer, her grandson Peter is out with friends

Third Call
Unit calls the third contact – her daughter Ana is doing a presentation at work and her
phone is off

Fourth Call
Unit calls the fourth contact – her neighbour Dora is out doing groceries

Fifth Call
Unit calls the fifth contact – Triple 111

Response
Message is played for the ambulance service – there is no open call with the ambulance service

Dispatch
Ambulance gets dispatched without any knowledge of customers records

Arrival
Ambulance service has no idea on how to get into Mrs Smith's home, so they will most likely have to wait until the police come over

Assistance
Assistance is finally rendered to Mrs Smith
Ambulance's knowledge of customer needs:
Low – only if customer can convey message
Ambulance's knowledge of customer's condition:
None – non-monitored systems are not able to communicate with the user, therefore cannot provide any help to the ambulance.
Chances of ambulance having to break into customer's premises:
High – even if a non-monitored solution provider sells a lockbox, they have no way to give information of location and combination to the emergency services, which could result in delays or even a break-in for the ambulance to access your premises.
this is what would happen if Betty had VitalCALL:
Press
Betty presses her emergency pendant
First Call
Betty gets connected with VitalCALL's 24/7 response centre

Response
An Operator speaks with Betty and reassures Betty that VitalCALL will arrange an ambulance. The operator will stay on the line until help has been arranged and will encourage Betty to press the pendant if further assistance is required. The operator is able to patch the emergency services through the VitalCALL system in order for them to gather more information.

Dispatch
Betty's family is called directly after the ambulance is dispatched and speaks with the family/friend to advise of what has happened

Assistance
Assistance is rendered to Mrs Smith

Ambulance's knowledge of customer needs:
High – VitalCALL operator remains on the line with the customer and the ambulance service.
Ambulance's knowledge of customer's condition:
High – VitalCALL is able to communicate with the user once an alert has been sent out and pass on any relevant details regarding the customer's current status to emergency services and where approved by the customer, access instructions to the premises to avoid any damage to the property
Chances of ambulance having to break into customer's premises:
Low – most VitalCALL customers install a lockbox that grants access to emergency services quickly in case of an emergency. The location and combination of the lockbox is given to the ambulance service by VitalCALL.
Which scenario do you prefer when considering the safety of your loved one?
Consider this:
Saving a few dollars for a non-monitored system can mean your loved one may not get the level of care they deserve.
If there is an accidental activation, VitalCALL will not immediately send help but will speak with the customer first, potentially saving hundreds of dollars in unnecessary ambulance costs.
We service our equipment – If the unit needs servicing, we'll send a fully qualified representative free of charge
If needed, VitalCALL will upgrade your unit
No Lock-In Contract (simply pay by the month)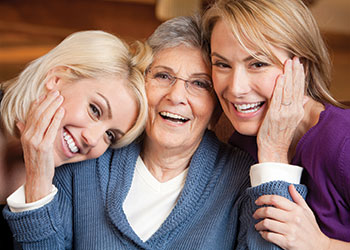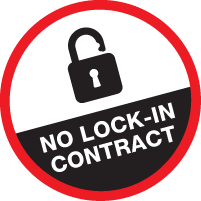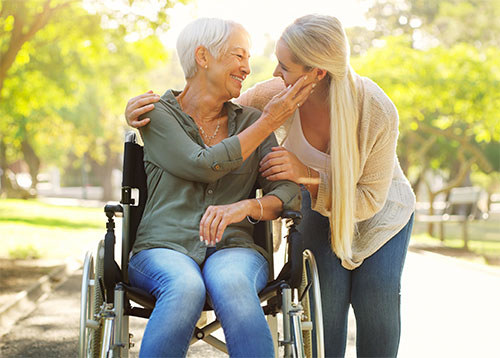 VitalCALL caters for individual needs
We also offer emergency alert devices with added features that meet special patient needs – and help users manage chronic or complex health conditions. See the range of personal alarm equipment we offer.
Find out how VitalCALL emergency alarm service can support your loved ones or contact us to find out about our healthcare professionals referral scheme.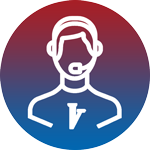 To check funding Eligibility

or
Book an installation
"*" indicates required fields