VitalCALL SEVEN Base Unit
The VitalCALL Seven in-home solution is a safe and reliable option for those who wish to live independently but want peace of mind in case of an emergency. When you press the assistance button on your paired pendant or directly through the Seven unit, an alert is sent to our 24/7 Emergency Response Centre via the 4G/3G network.
This alert is then followed by a call from one of our team members through the base unit who will organise assistance if needed.
Please note: The VitalCALL Seven Unit is NBN Compatible with no phone line required.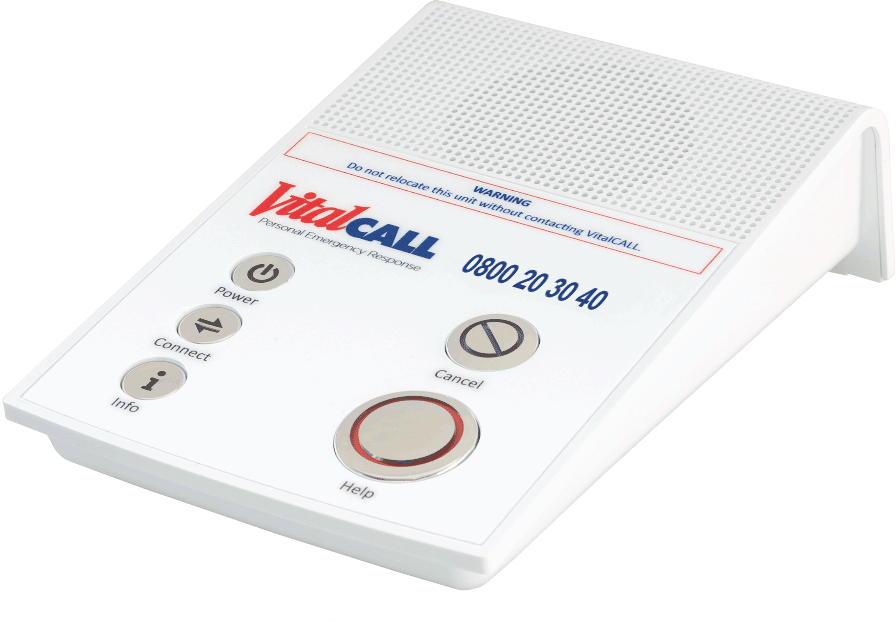 Features
48hr back-up battery
Waterproof Small and lightweight pendants (purchased separately)
Can be paired with any of the pendant variations (sold separately)
Perfect for customers with NBN or no landline
No activation call charges from your local phone provider
Daily silent safety check
24/7 monitoring
4G/3G compatibility
Dimensions: 180mm x 110mm x 50mm (L x W x H)
Inbuilt speakerphone and microphone
Voice prompts
Equipped with a Help button
More About This Product
No landline? No worries.
Is the NBN coming to your area or already there? This is the product for you.
It sets the standard for highly reliable personal alarms for the elderly, with key functions and a multitude of safety features to help people age at home with confidence.
VitalCALL SEVEN is designed to send an alert for assistance when a customer presses the help button or paired pendant is activated within the home and in some cases your garden area. Alerts are received by VitalCALL's 24/7 Emergency Response Centre so help can be organised.
When the alert button is pressed on either the base unit or the pendant, lights illuminate on the base unit to alert the user that their alert for help has been received by the Emergency Response Centre. This provides reassurance that help is being summoned and assistance will be provided shortly.
Benefits
No call charges on your phone bill
The new VitalCALL SEVEN operates with a SIM Card, and the cost of the SIM is included in your monthly monitoring rate.
Easy NBN switchover
The new VitalCALL SEVEN communicates on the mobile network.
Enjoy more independence
Paired pendants have a range of up to 100 meters. This allows VitalCALL users to do more around the home.
Know that help is coming, even if you can't hear it
Essential for hearing impaired users, the indicator light will flash to confirm that your alarm has been sent to our Emergency Response Centre.
FAQ
Is this VitalCALL System right for me if I have NBN?
Yes, in fact this is VitalCALL's preferred method for customers on the NBN. The VitalCALL SEVEN has the additional benefit to bypass the fixed telephone network, therefore bypassing any potential issues with the NBN connection. This system works like a mobile phone, where calls are made from the unit using a SIM card.
What if the mobile network is down?
If the Mobile network is down, the emergency message cannot be sent this will be signaled by a light on the base unit. The new VitalCALL SEVEN performs a self-check every day. If the unit does not communicate with our Emergency Response Centre for more than 2 days consecutive, an alarm is activated in our facility.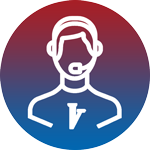 Need help? Give us a call!
We can help You Choose the Right

or